Big News from the River!
---
Proud Winner of PBB Magazine's 2013 Multi-Line Rep of the Year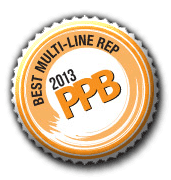 ---
ProRose joins with Big River Marketing
We are very pleased to announce the addition of ProRose into the Big River Marketing family of companies. ProRose is a A+ rated Sage supplier and 5 Star rated ASI supplier, and celebrated it's 25th year in 2012.
ProRose is a leading supplier in the promotional product industry, offering unique and useful items that are imprinted with corporate logos or promotional messages. The product line consists of a variety of drinkware items: acrylic tumblers, disposable cups, novel drinking glasses, shakers, pitchers and themed shots glasses. ProRose also offers a wide variety of napkin holders, trays, cutting boards, healthcare products, penlights, coin banks, grocery lane dividers and our popular take-a-penny trays.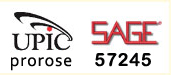 click on the logo above to visit the ProRose Website
---
Curbside Displays joins Big River Marketing
Big River Marketing is pleased to welcome Curbside Displays to the Big River family of fine products. Curbside is a manufacturer of all common forms of signage and trade show display elements, including banners, signs, table drapes, and promotional flags.

click on the logo above to visit the Curbside Displays Website
---
Big River launches Social Media Efforts
Now you can stay up to date on all the news and events from Big River Marketing by friending us on Facebook and following us on Twitter. There are links provided on the footer of every page in our website that take you to our sites on Facebook and Twitter. We promise to keep it interesting and helpful, while avoiding trivial blurps.
---